The Best Areas to Scuba Dive in Maui
on July 31, 2018
No Comments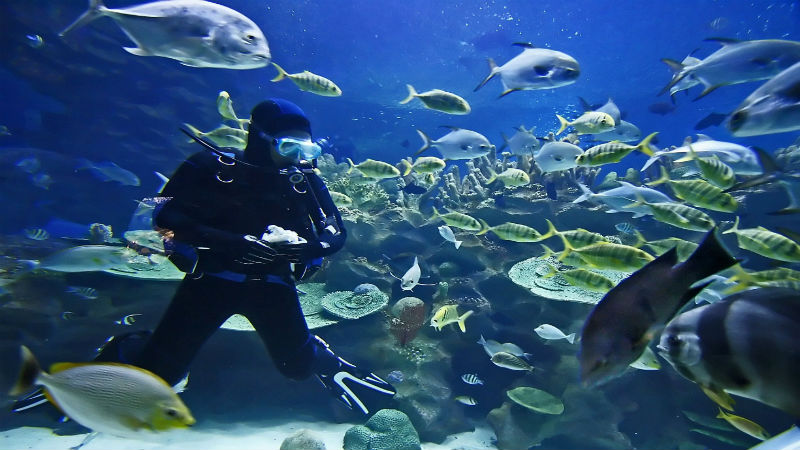 When you want to enjoy the best scuba diving in Maui, you have a lot of options. Many of the best diving sites are located on the south and west shores. For a certified PADI diver, there are even advanced dives to take advantage of like underwater photography classes, night dives, and more. If you're new to the island, a local diver is a great person to know to find the best possible dive sites.
Makena Landing
If you're in south Maui, one of the top diving spots is Makena Landing. While diving you can experience lava caves, coral heads, and a reef that is home to a green sea turtle colony. You need to be careful doing the entry, as it can be challenging, but once you're past that, it's the perfect place to enjoy an excellent dive.
Honolua Bay
Honolua Bay is in West Maui and includes an assortment of tropical fish and reef coral. You can expect to encounter tame omilu, manta rays, ulua, and barracuda. It's an excellent discovery dive location that is accessible with depths between 18 and 45 feet. It's a great area for snorkel diving and can accommodate individuals of all skill levels.
Molokini Crater
Another option in south Maui is Molokini Crater, which has bright, clear waters and tons of fish. There is an islet that is a natural marine preserve and the water ranges from 5 to 85 feet in depth. It's a beautiful location that is excellent for underwater photographers. You can hang out on the back wall if you're experienced and see whale sharks and brilliant seascapes.
La Perouse
La Perouse was created from lava flow from Haleakala about 200 years ago and has become known for offering a fantastic area for a diversity of diving options. It's a unique setting and there are many species of sea creatures to appreciate. There is a dive site in the area called Pinnacles that is popular. Be sure to watch your feet, as there can be sharp rocks lurking in the waters.
Whether you are a beginning diver or extremely experienced, there are multiple locations to find the best scuba diving in Maui. If you are looking for classes to learn to scuba dive, In 2 Scuba Diving Maui can help. You can learn more about our classes and services at www.In2ScubaDivingMaui.com. You can connect with them on Facebook for more updates!