Ways to Enjoy Helicopter Flights Safely
on November 11, 2014
No Comments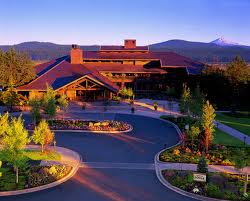 If you're considering taking a helicopter tour during your next vacation, it's imperative that you do what you can to be safe. A trip isn't just successful when fun is had by all; it's successful when fun was had in a safe manner. There is nothing worse than hearing about a family or group on vacation that ended up having some sort of accident. It's important to be wise and cautious, especially when your trip entails something like a helicopter tour. Here are some ways to enjoy these flights safely.
Check out the company and its pilots – First and foremost, make sure you research the company you are looking to charter. You want a company whose pilots have experience in flying civilians, but if they have some other professional type of experience it might help put you more at ease. Some companies have pilots that used to fly in military and law enforcement operations in addition to their civilian aviation experience. Also, double check that the pilots are FAA certified.
Listen Carefully to Flight Instructions – If you've ever been on a cruise, you know that once you board the ship and get settled, there is a pre-launch safety review for all on board. They tell you where to exit in case of emergency, where the lifeboats are, and how to use the life vests. It's similar with a helicopter tour – there is a pre-flight safety review. Make sure to pay close attention to the instructions and remember that this is the perfect time to ask questions, as opposed to asking them when an actual emergency occurs. Hopefully this will never happen, but it is always better to be safe than sorry, and paying close attention to the safety review will help you do this.
Don't Distract the Pilot – If you really think about it, helicopter tour pilots have a lot on their plate. Not only do they have to fly the aircraft, they have to make sure all their passengers are safe at all times and provide information about the city or landmarks being seen. There's a lot going on in their head and its best not to distract them. The best way to avoid distracting the pilot is by following the pre-flight instructions and doing your part in maintaining the safety of the flight. For example, keeping your seatbelt on at all times or listening to what the pilot has to say through the headphones.
A helicopter tour can be a wonderful and exciting way to see a city or incredible natural landmarks and phenomena. But it won't be if it isn't safe, so do your part to support the pilot and encourage all to be safe on their flight tour.